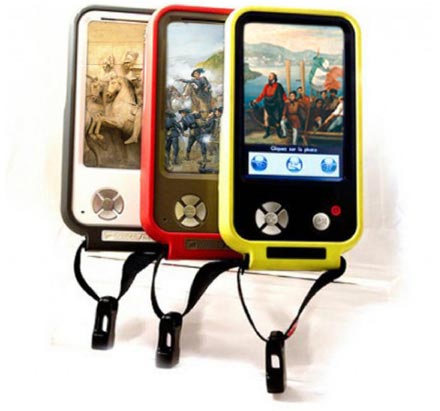 Guided toursThe museum is open.
Upon request, it is possible to book foreign-languages guided tours for groups of a maximum of 10 people.
Additional guided tours are available on Saturdays and Sundays at 15.30 (italian language, reservation required 011 5621147) plus € 4,00 per person for the guide.
Multimedia aids
Visitors have various multimedia aids available allowing them to look in detail at the themes presented: audioguides and videoguides, interactive touch-screens, a printed guide, and thematic films.
Education rooms
At the beginning or end of the visit, after making a reservation, schools can use the two classrooms. Activities in the classrooms remain under the supervision of the teachers.
Access for the disabled
All areas of the Museum are accessible to the disabled.
The
videoguides
make available:
an illustration of the short tour through sign language for the hard of hearing and deaf
the short tour, the standard tour and the in-depth tour for those with mobility difficulties in viewing the exhibit descriptions.
The
audioguides
provide:
a route dedicated to visitors with sight difficulties and the blind who, in addition to listening to a description of a selection of objects, can explore some of them first hand, or analyse others through special visual-tactile panels.